Petersen Inc. is dedicated to safety
At Petersen Inc., we are doing our part to prevent the spread of COVID-19. We pride ourselves in practicing "The Petersen Way" by making sure we are protecting our team members, their loved ones, our customers/suppliers, and the communities around us. Please use the following information to learn more on what we are doing to slow the spread of this virus.
Petersen Inc. Statement 3/17/2020
During this trying time of uncertainty and crisis, we at Petersen Inc are doing our part to keep our employees, families, customers, and suppliers safe.
Please read a letter from our CEO, Mark Jenkins, regarding the measures we are taking to do so.
Updated Efforts
11/2/2020 – Updated mask policy at Petersen Inc. CLICK HERE TO READ UPDATED POLICY
4/20/2020 –  Weber County Emergency has a hotline for anyone to call if they are emotionally struggling with COVID-19 CLICK HERE FOR INFO
4/15/2020 – Updated COVID-19 testing info for Utah residence
4/8/2020 – Read CEO, Mark Jenkins' invite to join the worldwide day of fasting and prayer this Good Friday HERE
4/7/2020 – We have implemented several other actions as follows:
Opened new access areas to the plant that do not require "touching" anything.

Propped open all man doors throughout the facility to avoid the need of touching any door handles.

Increased daily cleaning responsibilities for maintenance team to include daily sanitizing of door handles, drinking fountains, vending machines and other common touch points.
Supervisors wiping down time entry stations multiple times throughout the day.
Provide disinfectant to all supervisors to spray down touch work areas and tooling at the end of every shift.
Staggered breaks and lunches to ensure 6 feet physical distancing.
Implemented "work at home" standards and protocol for all support personnel that can work at home without effecting daily operations.
Moved those team members whose work space was in violation of the 6 feet physical distancing guidelines.
Allowing day shift employees to work evenings and weekends to minimize crowding on day shift.
Only singles allowed on company golf carts and Cushman's.
Currently looking at technology to allow for quick scanning of employees before entering facility to check for fevers (still under development).
National & State Guidelines: Slow the Spread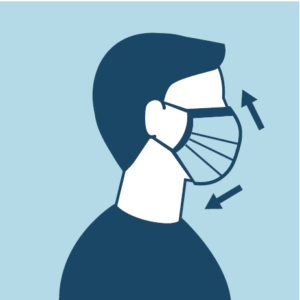 For the latest information on COVID-19 and safety measures, please visit cdc.gov or the use the link provided below.
To read Utah's Governor, Gary Herbert's Stay at Home directive: Click Here
POTUS Coronavirus Guidelines: Click Here